Unable to connect to windows store app. Access is denied.
---
Have you received below error while deploying the Windows 10 apps? The activation request failed with error: 'Access is Denied'.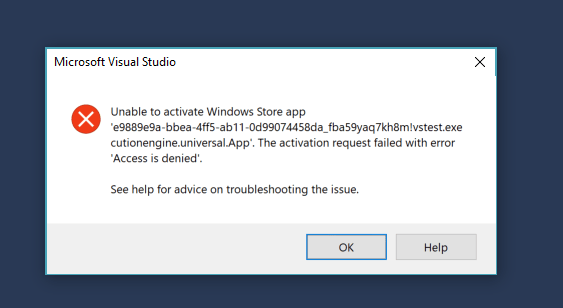 Solution:
Log off (aka Sing out) and Log in (Sign in) again into your Windows.
Try again
Bingo the error disappears.
---
---
---