Medium
In a Binary Tree, Check if two nodes are Cousins
Objective: Given a binary tree and two nodes, Check if they are cousins
Input: A binary tree and two nodes
Cousin Nodes: Cousin nodes are the nodes who are at the same level in the tree and whose parents are siblings.
Example: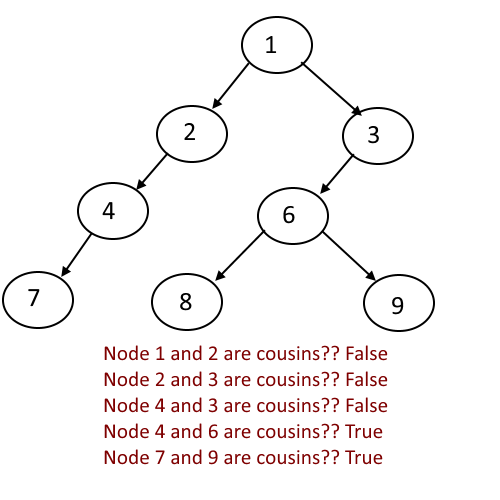 Approach:

Check the height of both the nodes, if heights are different then return false.
Check if both the nodes has the same parent, if yes then return false.
else return true.
Code:
Node 2 and Node 3 are cousins??? false
Node 7 and Node 9 are cousins??? true
---
---
Also Read:
---