Revit to PDF print [Solved]
Problem: Adobe PDF dialog box freezes as shown in the below image while printing multiple sheets together from Revit Architecture 2019.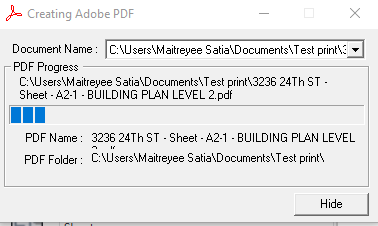 Solution:

Before Printing, open one of the sheet. i.e. not on a view.
Open Print and set to Adobe PDF.
Under Adobe PDF properties, Uncheck 'Rely on system fonts only'
Click OK and go back to printer screen.
Select all the sheets needs to be printed and hit print. BINGO !
---
---